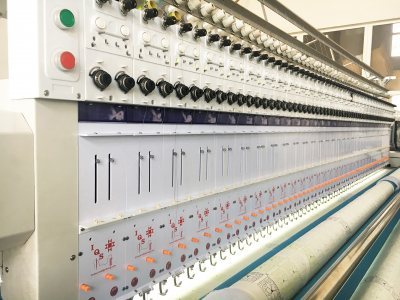 Welcome to Lancaster County Quilting Creations !
Home of Industrial Quilting Systems - America's most Affordable Full Frame Computer Quilting Systems
We offer complete solutions for all quilting needs. Our turn key systems allow you to easily create custom quilting designs that are impossible to achieve with any other quilting system.
Your Industrial Quilting Systems will not only save you time, it will save you money, as the cost of our complete systems is lower than the cost of a comparable traditional hobby type Long Arm system.
Lancaster County Quilting Creations offers our exclusive Quilting Master systems, patchwork and hand applique quilt tops, custom quilting supplies & more.
';
Contact us
321 Velvet Drive Camdenton, Missouri 65020
(618) 719-5179